One Thousand High Quality
Private Label Rights Articles
In Popular Topics
For Just PENNIES Each
From Jonathan Leger, Creator Of:
TheBestSpinner.com
InstantArticleWizard.com
ArticleBuilder.net
Content Is King -- But It's Difficult and Expensive...
We all know that content is king, especially when it comes to ranking in the search engines. You need a constant flow of content to post to your primary web sites, a constant flow of content to use for creating backlinks to get Google's attention, and a constant flow of content to post to article directories and other web properties for promotion to a wider audience.
The problem is that it's very time consuming to create all of that content yourself. And writing the content isn't the hardest part. It's coming up with all of those ideas to write about... After a few articles writer's block is bound to kick in and you run out of ideas.
You could hire people to create your content for you, but at $5 - $10 per article (at least) -- Yikes! -- that gets expensive fast. Especially when you need hundreds of articles or more every month.
That's where we come in.
Here at ThriftyContent.com, we offer what's called Private Label Rights articles. If you're not familiar with the concept, that basically means that you can use the content any way you want to: you can claim it as your own, rewrite it, spin it, split it up into smaller sections or combine it into larger articles. Whatever you want to do with it, you can. The only exception is that you can't resell them to somebody else.
Would 1,000 Quality Articles Help?
We offer a package of 1,000 articles written on a variety of popular topics. Each of these articles is custom created by our own in-house team of writers. They are not bought from somewhere else, nor have they been used or distributed from other Private Label Rights sites or packages.
These Articles are HIGH Quality
You might be thinking that if these articles are so inexpensive, they must be low quality. But you would be dead wrong.
All of the articles you get are written by native English speaking authors.


All of the articles are a minimum of 500 words long.


All of the articles have to pass a Copyscape test before being accepted.
Here are a couple of example articles in different niches. Read over them for yourself to see how high the quality is:
EXAMPLE #1: Weight Loss

EXAMPLE #2: Blogging

EXAMPLE #3: Real Estate - Buying

We Prevent Overuse Of The Articles
Also, to prevent overuse of the articles, we only make each article package available to 300 customers. After that the package is retired and we have a new set of articles written for a completely new PLR package.
These Articles Are Not For Resale Or Giveaways
Just so it's clear: these articles are Private Label Rights. That means you can modify them and claim them as your own and pretty much do what you want with them. The ONLY exception is that you cannot resell the content to anyone else. The articles are for YOUR use and are not to be sold as-is or given away.
HOWEVER, you can sell any derivative works that you create from the articles (e.g. if you spin them or rewrite them you can sell the spun / rewritten articles).
Current Article Package Topics
The topics covered in the current article package are:
The package is a ZIP file with a directory for each topic and plain-text (.TXT) files for each article.
What Are You Waiting For?
We've looked into other PLR services. Honestly, popular TV sitcoms should be using these guys as writers because we LAUGHED out loud at how much they're asking for their articles!
They sell packages of only 10 articles for $15 or more, and they sell the same package to as many people as they can - that's more competition for you.
Make the wrong choice and you could end up paying over the odds AND having to compete with an entire army of other marketers using the same, tired old articles. How ridiculous!
To get 1,000 articles from those *other* providers, you'd be paying as much as $1,500! What a rip-off.
We give you 1,000 quality articles in many different topics for only PENNIES per article. Nobody else compares.
What else do you need to know? Get your 1,000 article package RIGHT NOW!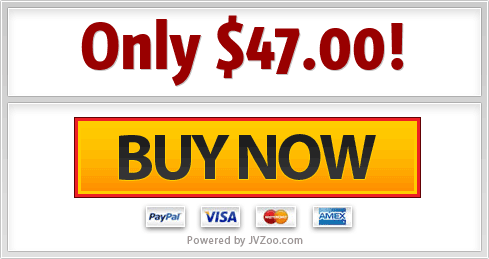 Questions? Comments? Need Support? www.AskJonLeger.com
© 2013 ThriftyContent.com all rights reserved


Legal Documents:
Terms of Service | Privacy Policy | Earnings Disclaimer | Copyright Notice
Anti-Spam Policy | Billing Policy | Cookies Policy

Partners